Frequently Asked Questions
---
Online Order FAQ's
The order number is the confirmation number that is given when placing your order. It is also contained in your confirmation email. If you do not receive an email with a confirmation/order number than the order has not been successfully placed. (NOTE: Please make sure to check your spam/junk mail folder when looking for your confirmation email.)
Yes, you can have it shipped. We ship via UPS and delivery times vary based on your location. We are unable to ship to PO/APO boxes and internationally.
Yes, we do have a pick- up option. You can select this under shipping method as part of the check- out process. Once your order has been processed AND you received your pick- up confirmation email you can pick it up at the college store during business hours. Please do not come until you receive your email that it's available for pick-up if it is not ready you will be asked to return when the order is completed.
Please bring your order number and ID.
You can check this by logging in to your CSM College Store account and select order history. If you do not see your current order or your current order has been canceled and you are unsure why, you can contact us at bkasst@csmd.edu.
This can be found in order history.
We strive to process to process orders as soon as they are received. During peak times like the beginning of a semester or holidays additional time is to be expected. During non-peak times orders are processed Mondays- 2pm Thursdays.
Unfortunately, at this time we cannot process gift certificates online. Please contact us at bkasst@csmd.edu on how to proceed.
eBook FAQ's
An eBook is an electronic version of a textbook. It allows students to access their textbook via the internet rather than having a physical textbook. eBooks are offered in many cases as a "choose one" option at a lower cost than a textbook.
Once an eBook has been activated and downloaded it cannot be returned. If you have not activated it you may request a refund via email to bkasst@csmd.edu. (The request must still fall within the refund period.)
You will receive an email from REDSHELF (our eBook provider) to the email account that you used to place your order. If you do not receive an email please check your spam/junk folder for the email. If you haven't received an email within 48 hours of placing your order please contact us at bkasst@csmd.edu please include your order number in your email.
Some eBooks do allow lifetime access; however, some eBooks offer limited viewing. More information regarding your eBook can be found on Redshelf when accessing your eBook.
Textbook/Course Material FAQ's
The college store has no voice in the textbook title selections; it is simply a matter of faculty preference. The faculty submit book orders to our textbook staff who make every effort to have the correct titles and proper quantities available at the beginning of each semester. If we run out of a title due to over enrollment, additional sections being added, or students from other schools purchasing our books, we will reorder immediately to obtain the book as quickly as possible. The average time to receive a book, if the publisher has it in stock, is 7-14 business days.
Some students like to get information regarding required and optional textbooks as soon as possible. With that in mind, the booklist for each semester will be available approximately one month prior to the start of the fall, spring, and summer semesters.
Once the booklist is published, books can be viewed and purchased on-line at www.csmcollegestore.com. We regret that due to the volume of our business, we can not accommodate phone call or e-mail inquiries.
The College Store offers a year round "Sell Your Books Online" link.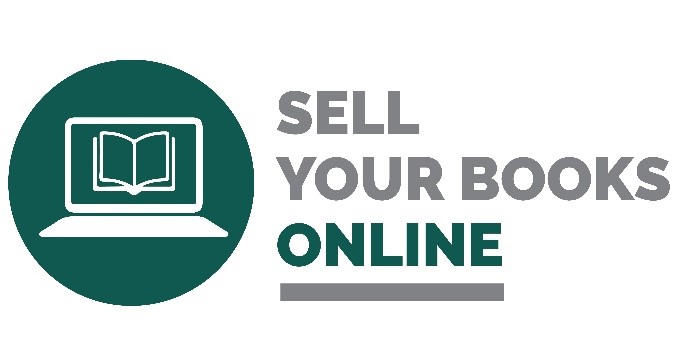 Computer software can be purchased by faculty and staff employed at the College of Southern Maryland, as well as, enrolled CSM students. Employee or student identification is required at time of purchase along with a valid driver's license. To order and purchase academically priced software, please visit any of the college stores.