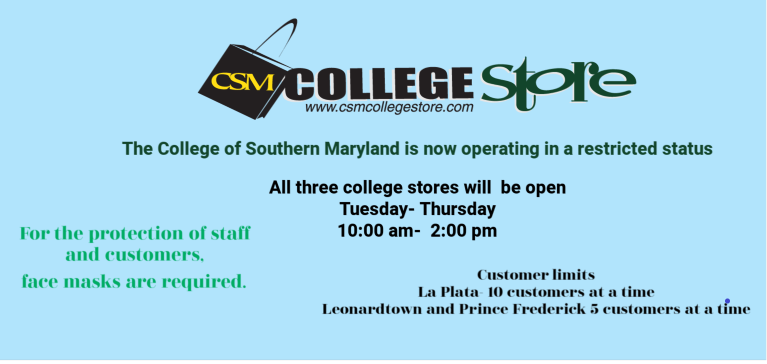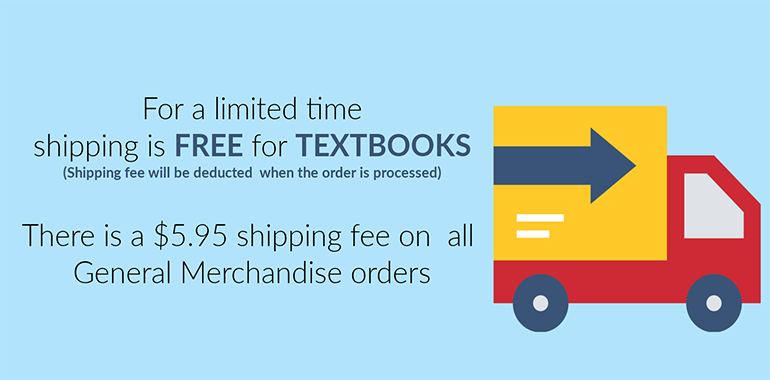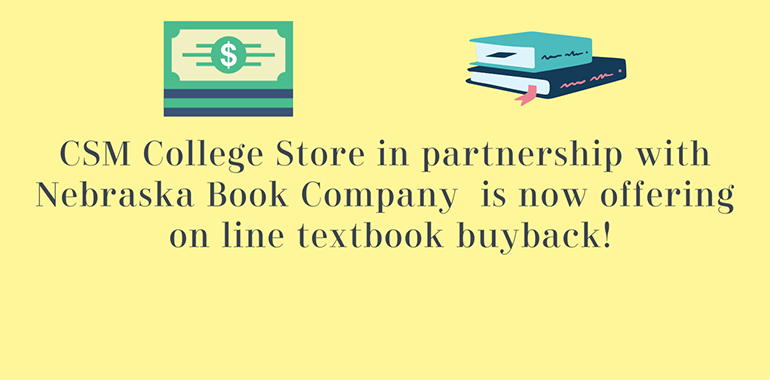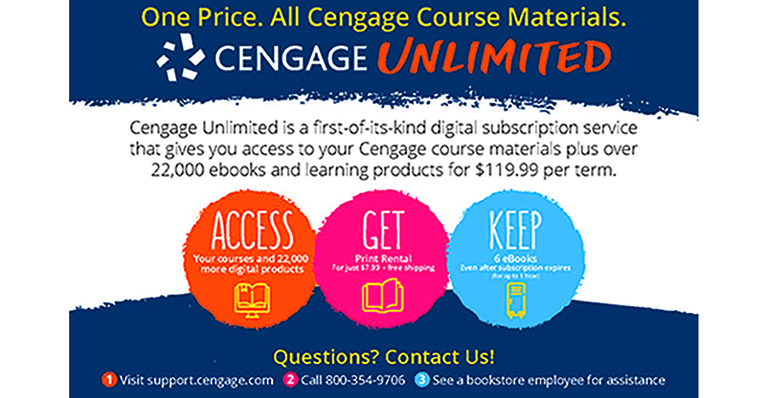 Financial Aid Ordering Information
Please CLICK HERE to start the process to use financial aid/tuition assistance to purchase books and supplies. This link will take you to your myCSMD account sign on page. Once you sign in you are taken to the Online Bookstore Authorization Form. Please fill out all information and submit.
THE ONLINE BOOKSTORE AUTHORIZATION FORM IS REQUIRED TO PROCESS ALL ONLINE FINANCIAL AID ORDERS.
Store Information
All three college store locations are open Tuesday-Thursday from 10:00am-2:00pm. Face masks required and please follow all social distancing guidelines. Occupancy limited to 10 customers at a time at our LaPlata Campus and 5 customers at a time at our Leonardtown and Prince Frederick Campuses.
FREE SHIPPING on all TEXTBOOK orders for a limited time.
Store Announcements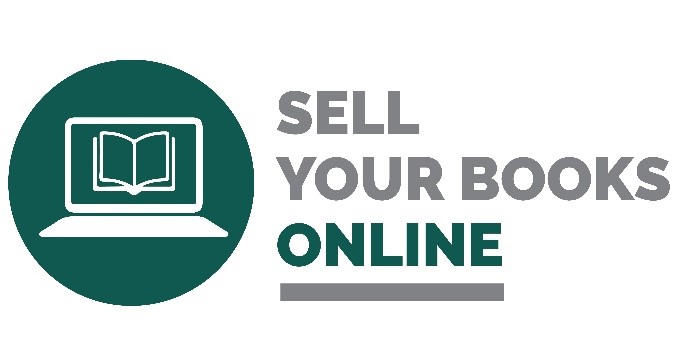 Now available!
Reminder: DO NOT sell back your rental books.
Look for the rental sticker typically located on the back of the book.
Direct Digital Access Program
Available only on Select Courses
The CSM College Store, in partnership with multiple publishers, has developed a program that offers students direct access to their course materials through myLearning, powered by Desire2Learn (D2L) Brightspace. With this program, students pay a fee during registration which provides digital access to their course materials one week prior to the start of their class. The goals of this initiative are to (1) provide students with more affordable course materials, and (2) improve educational outcomes for students and enhance the student experience on a common digital platform via myLearning.
How it works
Students are sent an email before classes begin with instructions on how to access their digital course material content. Access to the content is through myLearning and available one week before the first day of class.
Students who do not wish to participate in the program may Opt-Out by the deadline in order to receive a refund to their student account.
Use the course number and section to access your materials on myLearning. The Direct Digital Access program gives students everything they need to succeed, a week before the first day of class.